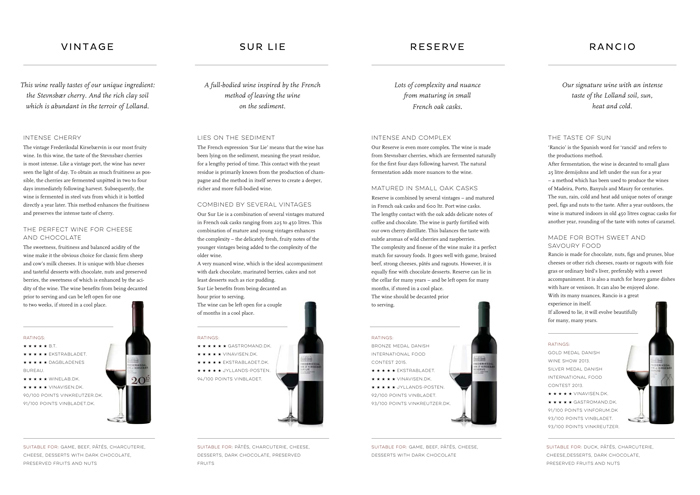 FREDERIKSDAL KIRSEBÆRVIN
Design and copy writing
We were proud to be asked to design and create written copy for the award winning, specialist Danish wine makers of Frederiksdal in Denmark.
The Frederiksdal Estate makes wine with entirely unique nuances and flavour derived from one of the best berries in the world; the Danish Stevnsbær cherry – 'the Nordic grape'. They have quietly started a Danish wine revolution.